To The Uram Insurance Agency
The dedicated staff of the Uram Insurance Agency has been serving you since 1988 and we strive every day to make your experience positive and memorable. Give us a call today at 763-785-2031 and we'd count it a privilege to serve you.
In fact, although our location is in Blaine, MN, our superior service extends to folks just like you throughout Minnesota, Wisconsin, Iowa, Arizona, California, Colorado, Ohio, Kansas, Nebraska, Oklahoma, Wyoming and North and South Dakota.
Customized Insurance Services
We provide comprehensive insurance services for all of your personal and business needs.
What Type of Insurance Do You Need?
We can help you find the coverage that fits your needs and meets your budget.
We offer a variety of insurance coverage options. Please familiarize yourself with the types of insurance we offer on our Insurance Services Page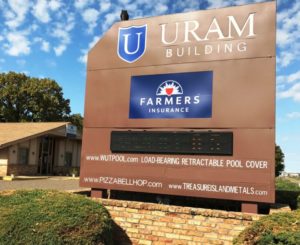 Meet Our Insurance Agents & Office Staff
We invite you to learn more about our history and the people who make up our agency on our About Us Page.

Bane Thorvald
18:17 09 Sep 20
Have worked with them for 6 years, always great service. The cheaper insurance friends go with always tries to increase after 1st year. After 6 years my costs have always gone down or stayed the same year after year.

Allen Luke
09:21 25 Nov 19
By far, the best insurance agents I've ever met. they're on top of everything and have gone way beyond my expectations in multiple occasions. In an age where there are many "cheap" options, it's comforting to connect with a group that has your back. Their proactive thinking has saved me on more than one occasion. I live worry-free, knowing I'm covered. Thank you, Karie, Chelsea, Scott and crew!
We regularly post safety and other insurance-related tips and useful information on this site and our social media profiles.